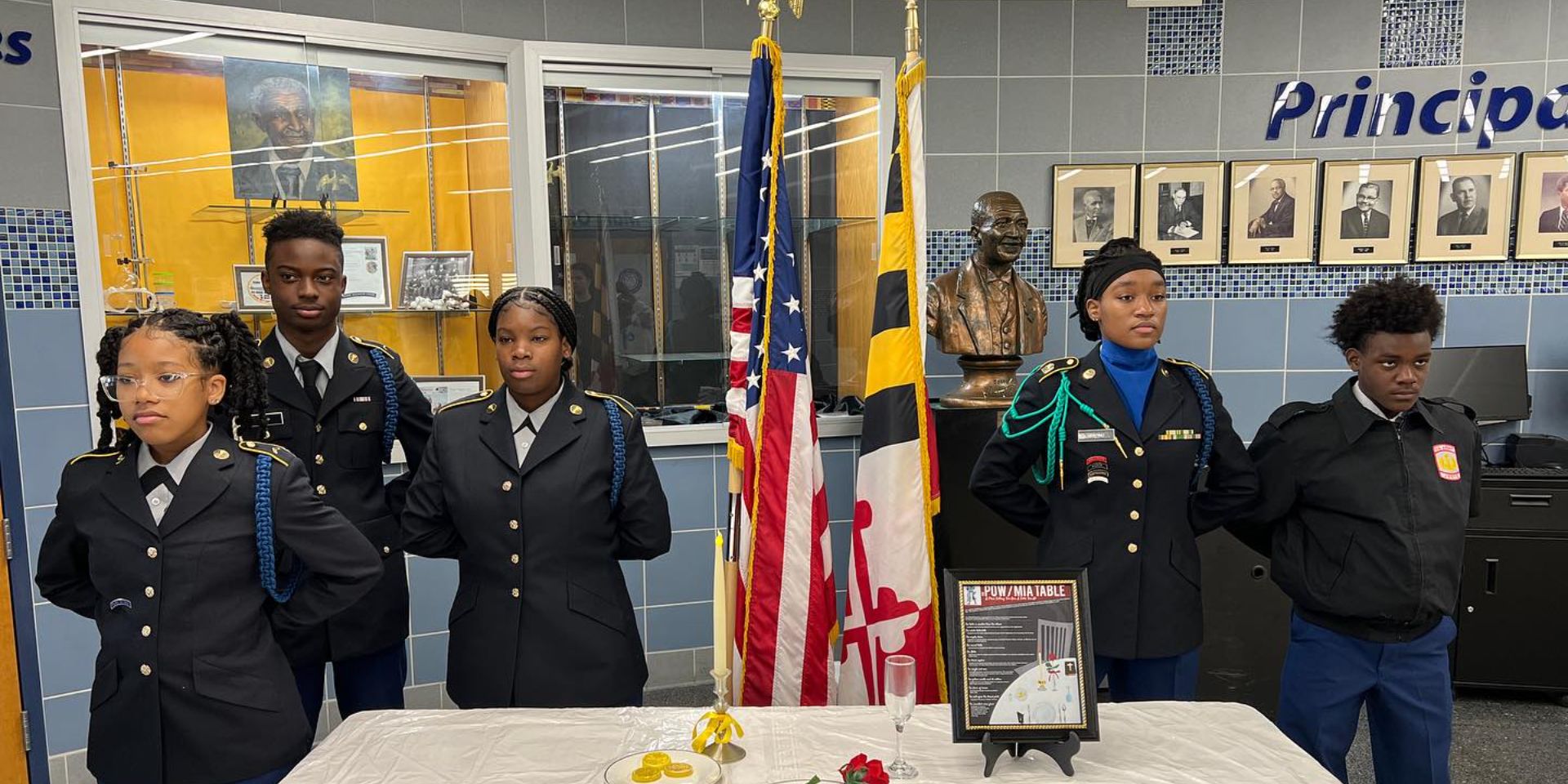 For 6th to 8th grade, students can attend a neighborhood school or choose a citywide school or program. City Schools is in the process of finalizing plans for this year's Middle School Choice process. Please check this page often for updates.
Different middle school options, different ways to enroll
1. Neighborhood schools
If your child goes to a neighborhood elementary/middle school and you want your child to stay at the school through 8th grade, you're all set. Your child is automatically enrolled at your school.
If you're new to the district and would like to enroll your child in a middle school close to your home, find your neighborhood school and stop by to find out what you need to register.
2. Feeder schools
A few neighborhood elementary schools are "feeder" schools for nearby schools with middle grades. This means that 5th-grade students at the neighborhood elementary school are automatically enrolled in a nearby school for 6th grade. Check with your neighborhood school for more details.
3. Charter schools
Most charter schools have a different admissions process. Applications for charters are due February 2nd. Contact the school for information.
4. Middle school choice
All 5th-grade students can choose their school for 6th grade — and those whose school does not have middle grades and does not feed to another school must fill out the choice application. Options include elementary/middle schools with special academic programming, schools that serve only grades 6 to 8, and combined middle/high schools.
The school choice application is due January 18, 2024. To help students and families figure out what schools might be right for them, there are open houses and a school choice fair every fall, and a "school choice liaison" at every elementary school can answer questions.
Browse and compare schools that might be right for your child and family. You can consider your neighborhood school or charter schools located across the city.

Complete the registration form for your selected school – available online and accessible via computer, tablet, or mobile devices

Gather and upload the required documents (see below).

Await communication from a school/district enrollment official

Charter schools: Contact the school directly to ask about the registration process. (Note that the application deadline for most charters schools was Wednesday, February 15).

Technology access: If unable to complete the online registration process, please fill out the traditional registration form (in English or Spanish, gather/submit the form and required documents (see below) to the Office of Enrollment, Choice & Transfers (200 East North Avenue, Room 106, Baltimore, MD 21202) or any Documentation Support site – location details are forthcoming.

Transfer Requests (Existing Students) – The window to request transfer consideration is set to tentatively launch on July 17, 2023.

Additional support and/or questions: Please contact the school's enrollment official directly (school telephone #); or email the district office team at or 410-396-8600.
Choice process - Composite Score
Composite scores are utilized for students applying to schools and programs with entrance criteria. Composite scores are calculated using grades and standardized test scores. The Spring 2023 MCAP assessment scores will be used for the composite score formula for students participating in School Choice this year.
To calculate your final overall grade average used in the composite score calculation, we will look at students' final grades for 4th grade. The first quarter grades for the current 23-24 SY will also be used in the calculation.
Choice applications for students will be available on December 1st. Students and families will be able to complete and submit their choice applications between December 1st and January 18th. Additional support to families is available by district staff in the Office of Enrollment, Choice, and Transfers and Multilingual Enrollment and Support Center.
The Annual School Choice Fair is scheduled to be held at the Baltimore Convention Center on December 9, 2023. Logistics are being finalized and will be available for release soon.
Choice process - How to prepare
3rd grade:
Join after-school clubs so you'll have lots of different experiences and can find out what you like best.

Think about your talents and what interests you most.

Visit middle and high school websites.

Talk to friends, neighbors, and family members about where they go to school.

Find out about special programs like TWIGS, Ingenuity Project, Gateway to Technology, and gifted and advanced learning, and what's required for each.
4th grade:
Talk with the choice liaison at your school about options for middle grades

Think more about your interests and talents and what kind of school would work best for you

Go to open houses at different types of schools so you can see the range of options available

Stay focused on doing well so you'll meet the requirements for special programs.
5th grade: ·
Narrow down your choices by visiting schools you're interested in, attending the school choice fair, and talking to current students, parents, and staff members.

Stay focused on doing well so you'll meet the requirements for particular programs · For the Ingenuity Project, register for the test; for charter schools, make sure you know the application deadlines.

Meet with your choice liaison to get your questions answered and for help with your choice application.
Students who are learning English for the first time
Students who are in English for Speakers of Other Languages (ESOL) programs can participate fully in the choice process.
Some schools that participate in middle or high school choice are ESOL sites; however, services are adjusted as necessary to ensure all English learners are able to participate fully in the choice process.
For more information, contact the school counselor or choice liaison at your school.