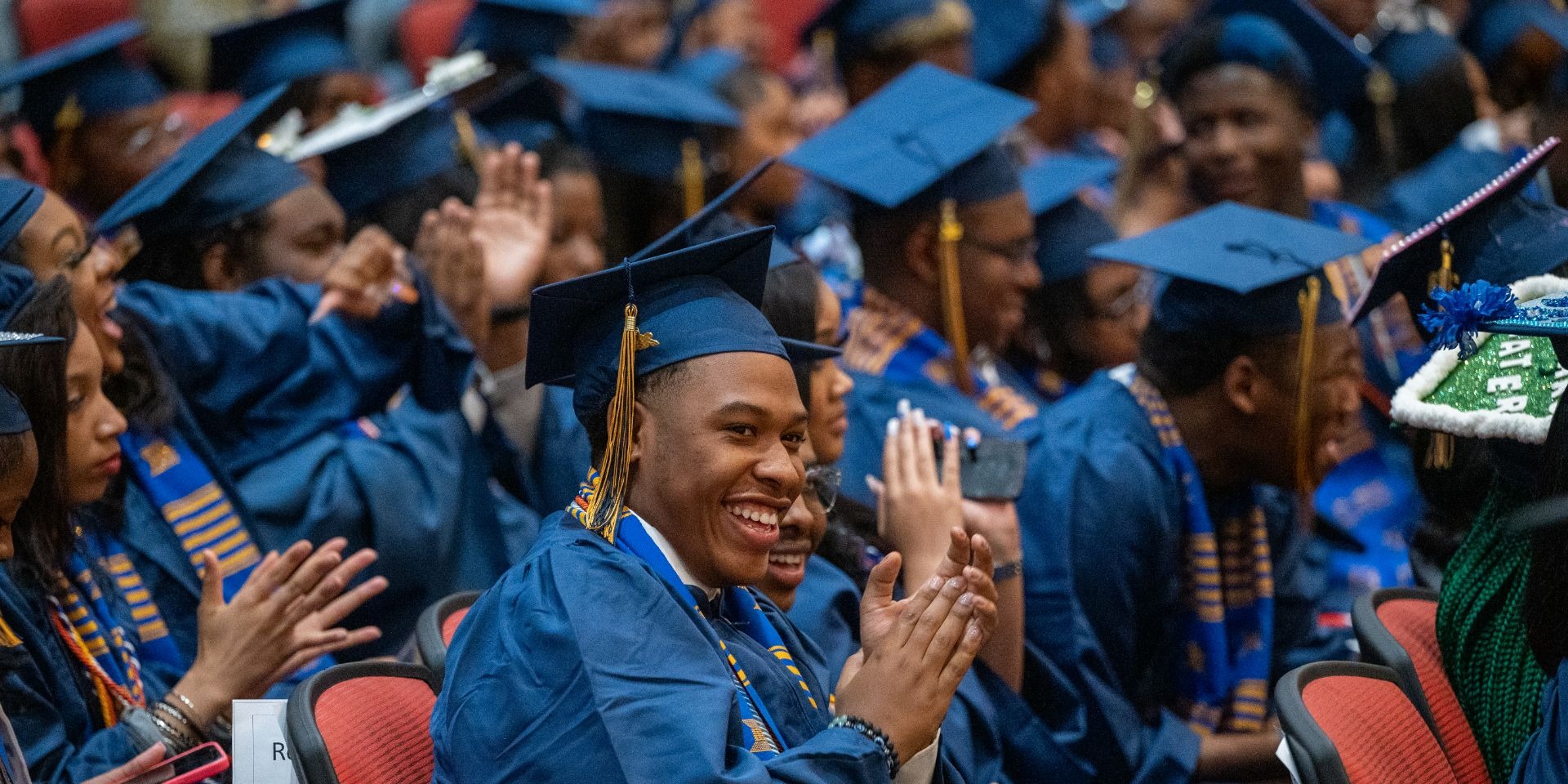 A high school diploma opens doors. But too many students fall off track on the way to that diploma. At The Re-Engagement Center, we help young people get back on a path to graduation.
The Re-Engagement Center is where school-disconnected young people and those returning from incarceration can:
Get school placement advising and services (students under 21)

Access academic enrichment and support and modified instructional programming

Connect to a host of wrap-around supports to promote success in school and beyond
Note: Students who are 21 or over and have aged out of City Schools will be referred to GED program options.

Through Re-Engagement, returning school-aged students can also access high-quality services, including:
Social-emotional development-focused one-on-one and group counseling

Mentoring

Mental health and substance abuse screenings and supports

Job readiness and life skills programming

Partner-provided mental health and wellness sessions

Links to support services agencies and organizations in the community
What to Expect When You Visit:
Please allow time for your visit with us. At our Re-Engagement Center, our experienced staff spends extensive time with each returning student and any family or other supports, working to identify and mitigate barriers to student success in school and beyond.
Students leave school for different reasons and have different goals, so we work to create personalized plans for success. We strive to match returning students with the right school program and tailored support.
We ask that first-time returning students without an appointment arrive weekdays before 3 PM to allow for adequate time for our intake process. Please call us at 443-642-4220 if you would like to schedule an appointment time.
Ongoing Support after Enrollment:
We're not just here to help young people get back to school—we're here to help all the way through. Students connected to The Re-Engagement Center receive ongoing supports from our staff, including:
Regular outreach and support from a social worker

Services and resources to promote success inside and outside of school

College- and career-focused programming and support
" The Re-Engagement Center, they got me back in school. They said, 'we got you—whatever you need. We just need you to go to school.' They connected me with resources to help me build myself. "
Nepheria, Re-Engagement Alumni