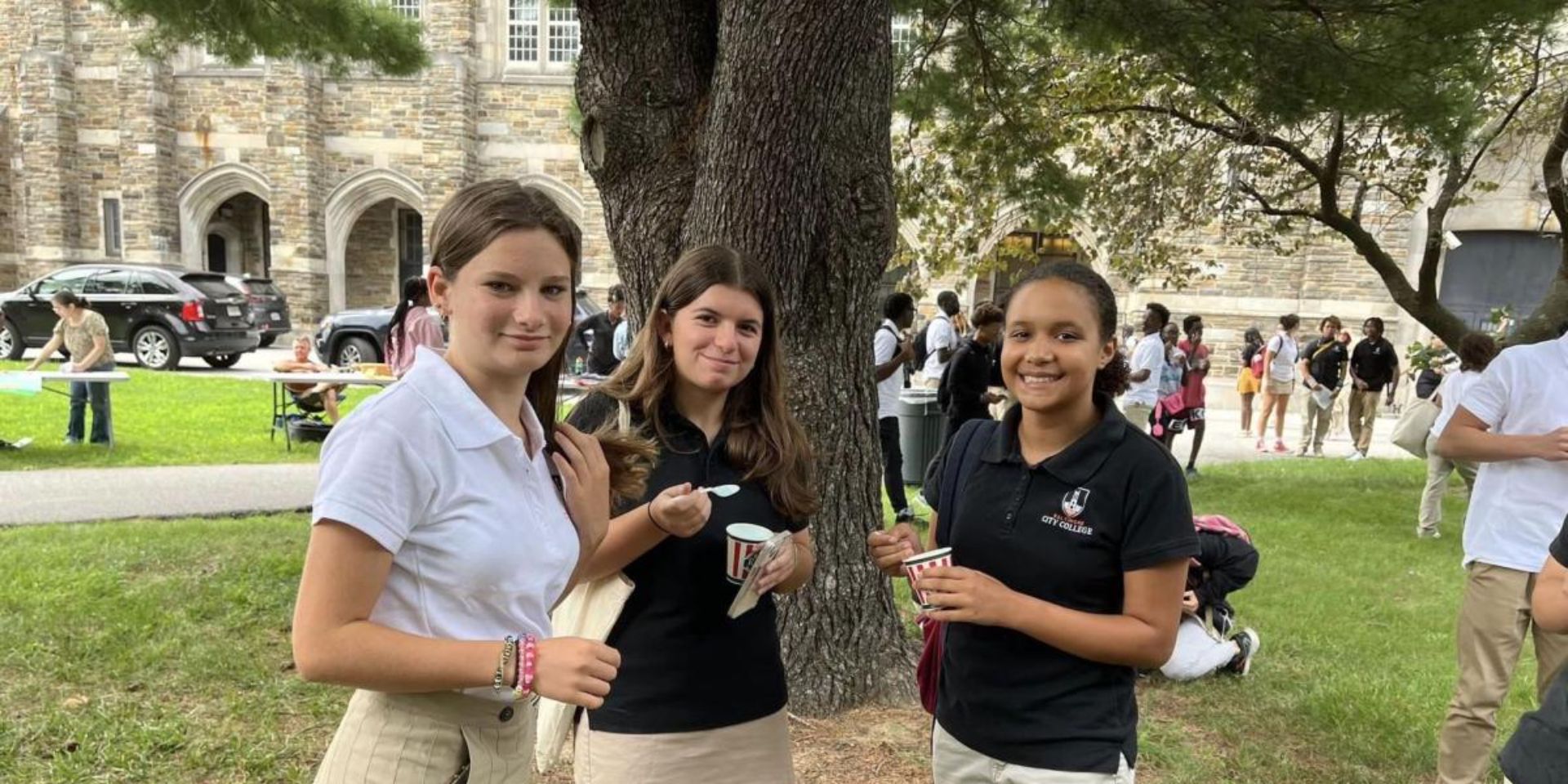 The Baltimore City Public Schools Farm to School (F2S) program promotes experiential education that connects students to nature and food systems. In every grade band, our programs and services focus on three core areas: (1) food education for lifelong healthy habits, (2) nature-based exploration for wholeness and academic enrichment, (3) food system engagement for active citizenship, leadership development, and career skills. Reflective of the priorities outlined in the City Schools Blueprint for Success, meaningful F2S experiences are transformative for students' academic success and their social, emotional, and physical wellness. Additionally, they empower youth to understand, engage with, and co-create their food system in ways that can improve food security and sovereignty, while also preparing youth to be systems thinkers and social changemakers.

With 33 acres of forests, fields, a stream, greenhouses, and a barn full of animals, Great Kids Farm (GKF) is a hub for hands-on Farm to School opportunities. GKF is owned and operated by Baltimore City Public Schools Food & Nutrition Services.
The Farm to School team offers the following (free!) to staff and students in our district:
Field trips to Great Kids Farm (GKF): Curriculum-aligned, hands-on learning with plants, animals, and land at the farm (grades k-5)

Student Summits: A series of energizing workshops bringing together students from many schools: Good Food Summit (grades 5-8, Fall); African American Foodways Summit (grades 9-12, Winter); Spring Garden Club Summit (grades 3-8)

Farm to Classroom Experience:The staff bring the farm to your school (classroom or club) to lead lessons on animals, planting, and/or farm-fresh cooking (all grades)

High School Employment Program*

Service-Learning Opportunities @ GKF*
*Contact Farms with questions about these experiences.
Facetime the Farmer: Live (virtual) visit to GKF tailored by age group and focus area [REQUEST FORM]

Virtual Field Trip: Students explore GKF at their own pace with this digital experience designed for the virtual classroom [LINK TO TRIP]

Video Resources:
Farm to School Specialists provide technical assistance and materials to school staff interested in school gardening, greening, cafeteria programs, and nutrition programs, in the form of:
Ag-tivity Kits: Materials and teacher resource pack to link classroom learning with hands-on experiences, including Aquaponics Kit, Microgreens Kit, Mushroom Kit, Indoor Herb Garden Kit, Worms Are Wonderful Compost Kit [LINK TO REQUEST FORM]

Seeds and Seedlings: Seeds and seedlings are available for educational use on a seasonal basis (1x/Fall, 1x/Spring) [LINK TO REQUEST FORM]
Community & Family Engagement
GKF hosts professional development and other gatherings (e.g., networking) for departments within City Schools and for external organizations with relevant missions. If you are interested in hosting a meeting at GKF, please submit a request here.
Consulting & Professional Development
School gardens and outdoor learning

Food education

Connecting F2S topics to curricula
For the latest Farm to School news
Have questions about Farm to School programs?