BIA is celebrating 10 Years of
Global Education!
2007-2017
BIA is an IB World School for the Primary Years Programme (PYP)
BIA is a Candidate school for the Middle Years Programme (MYP)
This school is pursuing authorization as an IB World School for MYP. These are schools that share a common philosophy-a commitment to high quality, challenging, international education that Baltimore International Academy believes important for our students. For further details about the IB and its programmes, visit http://www.ibo.org
Visit us on Facebook!
Follow us on Twitter! @BIA_335
A Message from Mr. Enkiri
Dear Parents, Guardians and Friends of BIA. Please click on the link below to read a message to you from BIA's principal, Mr. Enkiri.
Congratulations Kendall Hardy!
BIA is pleased to announce that Kendall Hardy, a 7th Grade Spanish Immersion student, has won a scholarship from the Ben Carson Scholars Fund! Miss Hardy was nominated because of her outstanding scholarship and leadership qualities. We were so proud to learn that the Carson Scholars Fund agreed with us and selected her to receive a scholarship. Congratulations Kendall; your success reflects on yourself, your parents, and your teachers. You have made us all proud.
It's Arabic Week at BIA
Dear Parents and Guardians;
This week is BIA's 3rd Annual Arabic Week. Arabic Teachers and students will inform the rest of the school about Arabic traditions, language, exports and more during the week at morning assemblies. At the end of the week, students will perform Arabic songs and dances. Please join us; the schedule for the performance is:
Thursday, April 27 and Friday, April 28
What: Arabic Immersion Students' Performance
Time: 8:45 - 10:00 a.m.
Location: BIA Multi-Purpose Room
For more information, please click on the link below to open the flyer:
PARCC will take place a week after students return. Please click on the link below to go to the PARCC Practice Test website; you and your children will be able to review practice tests together; answers are also provided. Tests are for grades 3 - 8 in Mathematics and English:
BIA Summer Camp- It's Time to Register!
BIA's Annual Immersion Summer Camp is taking registrations now...for complete information about the camp and its activities, click on the link below to open the on-line brochure.
Camp Dates: June 26 - July 21
Free Access to Language Software!
Please click on the link below to gain access to Rosetta Stone and other resources for free. You only have to register with your email address and create a password! Help your children practice with their target languages, learn some of it yourself so you can converse with them....click on the link below to access this resource: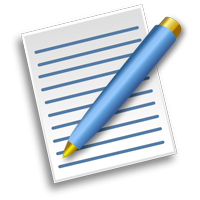 Enrollment for 2017-2018
Our applications for the 2017-2018 school year are available as a Word document online, or as a paper copy from the Main Office. While most of our classes now have waiting lists, there are still some spots available in Kindergarten and First Grade.
All applicants who are Baltimore City residents must be placed before non-city residents may be considered. If placed, non-city residents must pay tuition fees of approximately $6,000 per year to Baltimore City schools.
Students entering Kindergarten in 2017-2018 must turn 5 by September 1, 2017. Students who turn 5 between September 2 and October 15 may be eligible to apply for early admission to Kindergarten through Baltimore City Public Schools. Here is a link to more information about the early admission process:
http://www.baltimorecityschools.org/Page/24367
Please find a link to the 2017-2018 application form here:
If you have any questions about enrollment, please call our Business/Operator's Office at 443-278-9417.