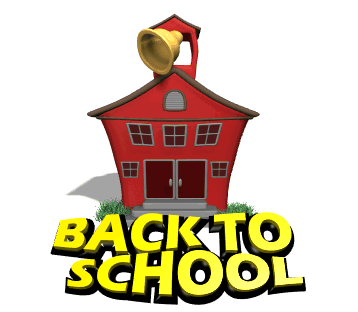 Hello James Mosher Elementary Family!
Welcome to a new and exciting school year! I hope you had a wonderful summer break, filled with opportunities to learn and grow. We are thrilled that you have entrusted your children's education to us. We will make every effort to help your child achieve academically and socially this year. It is our goal to create an enriched learning environment that engages each student. Of course, we need and welcome your support and cooperation. You play a key role in the academic success of our students; therefore, communication between the school and parents is critical.
James Mosher Elementary School has an excellent teaching staff with a wealth of knowledge. The staff is dedicated to building a safe, compassionate community of lifelong learners who are scholars, creators, critical thinkers and problem solvers. We continue to be committed to doing our part in ensuring your child achieves academic excellence; and we look forward to working with you to guarantee that our goal is achieved.
As the leader of our James Mosher Family, I strongly believe that every child can learn and achieve the highest level of academic success with the proper preparation and support. To ensure a successful school year, please:
ü Make sure your child attends school EVERYDAY and on time - THE SCHOOL DAY BEGINS PROMPTLY AT 7:45 AM DAILY
ü Make sure your child wears his/her uniform everyday
ü Allot time for reading and practicing basic math facts with your child on a nightly basis
Our instructional program will be far more effective with your active participation. Your presence is welcomed and greatly needed! We look forward to receiving your child Ready to Learn! Together we will make this an awesome year!
*We are a uniform school. SCHOOL UNIFORMS ARE TO BE WORN EVERY DAY (White tops and Navy blue bottoms – jeans are not acceptable).
DATES TO REMEMBER
August 28, 2015 at 1:00 p.m. – 2:00 p.m. – Open House/Meet & Greet
August 31, 2015 – First day back to School for Students
September 9, 2015 - 4:30 P.M. – 6:30 P.M. Back to School Night
Procedures for the First Day of School: August 31, 2015
School Hours: 7:45 A.M. – 2:25 P.M. (The school day begins promptly at 7:45 a.m.)
Free Breakfast is offered to all students in the classrooms from 7:45 a.m. – 8:00 a.m.
v All students will enter the building from the blacktop located at the rear of the school building.
v Signs will be located along the long fence indicated the grade level.
v All students are expected to line up in a straight line in front of their specific grade-level.
v At 7:40 a.m., teachers will come outside with large signs that include their name, grade, section, and a list of students in the class.
v There will be designated persons wearing a flowered necklace who will have class lists and be available to support you.
v Class lists will also be posted along the Main Hallway for your reference.
We look forward to seeing you on August 31, 2015. Enjoy the rest of your summer!
Educationally,
Princip