BIA is an IB World School for the Primary Years Programme (PYP)
BIA is a Candidate school for the Middle Years Programme (MYP)
This school is pursuing authorization as an IB World School for MYP. These are schools that share a common philosophy-a commitment to high quality, challenging, international education that Baltimore International Academy believes important for our students. For further details about the IB and its programmes, visit http://www.ibo.org
Visit us on Facebook!
Follow us on Twitter! @BIA_335
A Welcome Message from Principal Enkiri
Dear Parents and Guardians: Please click on the link below to open and read the Welcome Message from BIA's Principal, John Enkiri:


BIA Student Drop-off Traffic Patterns
We have some construction on our parking lot because we are installing portable classrooms and adding grassy areas in our lot and playground. Please observe the following when dropping off your children:
1. Use the Frankford Ave. entrance to the parking lot and drive directly to the sidewalk by the main entrance.
2. Drop off your children on the sidewalk; we will have staff and Safety Patrol students to help get your into the building
3. Drop off at the back entrance of BIA has not changed. Remember...the back door closes at 8:00 a.m.
4. If you arrive after 8:00, your child must enter through the main door at the front of the building and be marked "late"
5. PLEASE....do not drive on the grass!
Student Dismissal and Pick -Up Times - When are you considered late?
Dear Parents and Guardians, please click on the link below to review the student's dismissal times: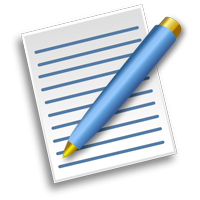 Still Accepting Applications for 2016-2017!
We still have a few spaces available in our Kindergarten Russian Immersion class for the 2016-2017 school year. Please download and submit the 2016-2017 application if you are interested:
2016-2017 Application Form
If you have any questions about enrollment, please call our Business/Operator's Office at 443-278-9417.
Enrollment for 2017-2018
Our applications for the 2017-2018 school year are available as a Word document online, or as a paper copy from the Main Office. To be eligible for the lottery, you must be a city resident and return your completed application by 3pm on Friday, February 10. The lottery will be held at 4pm on Friday, February 17 (if there is inclement weather on the 17th, the lottery will be held on February 24 at the same time). Students entering Kindergarten in 2017-2018 must turn 5 by September 1, 2017. Students who turn 5 between September 2 and October 15 may be eligible to apply for early admission to Kindergarten through Baltimore City Public Schools.
Please find a link to the 2017-2018 application form here: