BIA is celebrating 10 Years of
Global Education!
2007-2017
BIA is an IB World School for the Primary Years Programme (PYP) and the Middle Years Programme (MYP)
For further details about the IB and its programmes, visit http://www.ibo.org
Visit us on Facebook!
Follow us on Twitter! @BIA_335

Please click on the link below to read Dr. Nepay's letter of introduction regarding BIA's new principal, Mme Lokounia:
Back to School Welcome and Information Letter:
Dear Parents and Guardians...we are getting closer to the first day of school. Please click on the link below to read the Principal's Back to School letter; it has useful information for the parents and guardians of all BIA students and may answer any questions you have.
School Supplies Lists for 2017-2018
Please click on the link below to view the Supply Lists for K-8th grades:
Uniform Info for 2017-2018
Free Access to Language Software!
Please click on the link below to gain access to Rosetta Stone and other resources for free. You only have to register with your email address and create a password! Help your children practice with their target languages, learn some of it yourself so you can converse with them....click on the link below to access this resource: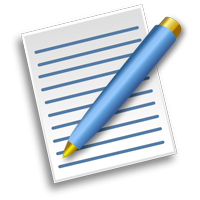 Enrollment for 2017-2018
Our applications for the 2017-2018 school year are available as a Word document online, or as a paper copy from the Main Office. While most of our classes now have waiting lists, there are still some spots available in Kindergarten and First Grade.
All applicants who are Baltimore City residents must be placed before non-city residents may be considered. If placed, non-city residents must pay tuition fees of approximately $6,000 per year to Baltimore City schools.
Students entering Kindergarten in 2017-2018 must turn 5 by September 1, 2017. Students who turn 5 between September 2 and October 15 may be eligible to apply for early admission to Kindergarten through Baltimore City Public Schools. Here is a link to more information about the early admission process:
http://www.baltimorecityschools.org/Page/24367
Please find a link to the 2017-2018 application form here:
If you have any questions about enrollment, please call our Business/Operator's Office at 443-278-9417.